Stradbroke Primary Academy children fill Christmas stockings for people in need
Back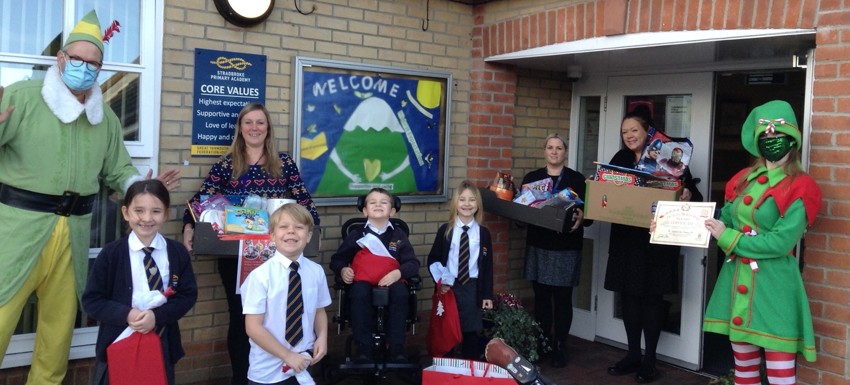 December 15th 2020
Stradbroke Primary Academy children have been helping to spread a little Christmas cheer over the winter holidays by filling up Christmas Stockings to local people in need across Norfolk and Waveney. We had some special visitors today to collect our Christmas stocking donations today!
We want to say a heartfelt thank you to all parents, carers, children and staff who made wonderful and generous donations for this cause. We hope we have helped to make a positive difference to someone this Christmas.
We wish you all a very merry Christmas.